Your Plans + Ethos Products & Education = A Resilient Workforce
NO ONE UNPREPARED – NO ONE LEFT BEHIND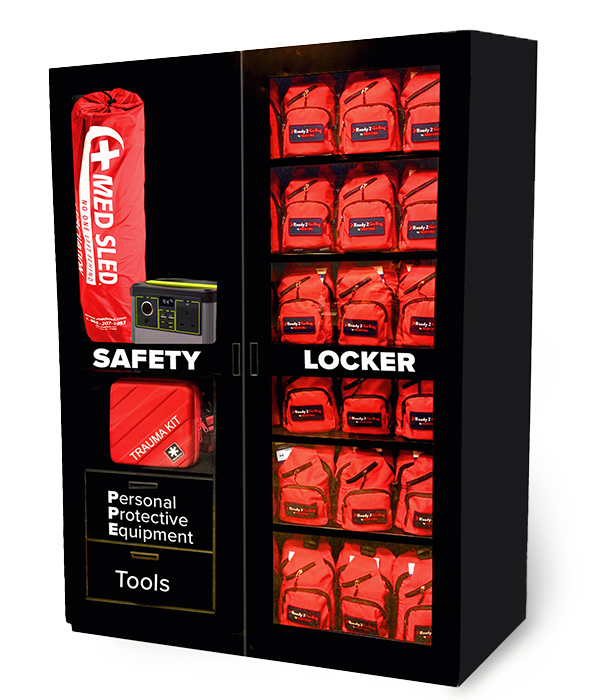 The Safety Locker
Preparedness is too important to hide in a garbage can. For companies looking to prepare their facilities, the Ethos Safety Locker is an attractive, centralized hub for employee Go Bags, evacuation equipment, first aid supplies, communication devices, power stations, PPE, search & rescue equipment and more. Colors and configuration fully customizable.
Grab and Go Kits
Evacuation Sleds
Trauma Kits
PPE and Tools
Power Bank
Get a Quote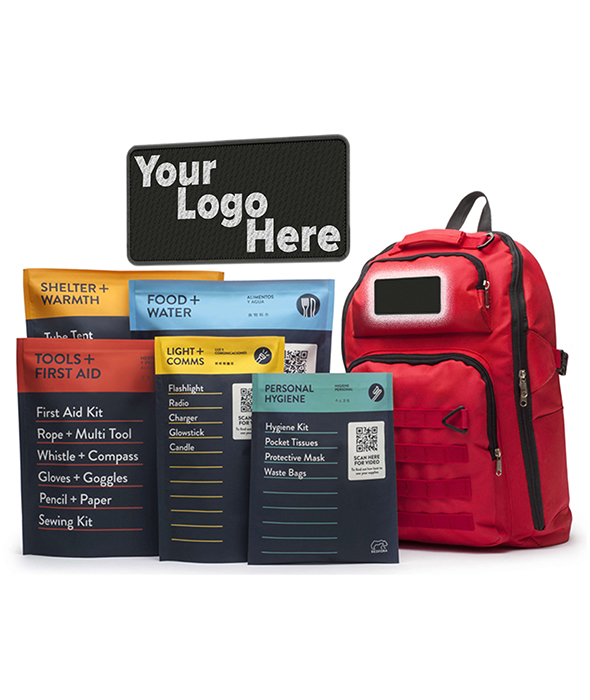 Customized Company Kits
Redfora by Ethos Kits are consistently rated as the best overall emergency kits on the market, and amongst the only to provide the FEMA recommended quantities of food and water. Furthermore, we go the extra mile to make our kits your kits by offering customized configurations, colors, logos, collateral, and even landing page design. Redfora Kits + Your Company's Style = A Turnkey Employee Engagement Opportunity.
Get a Quote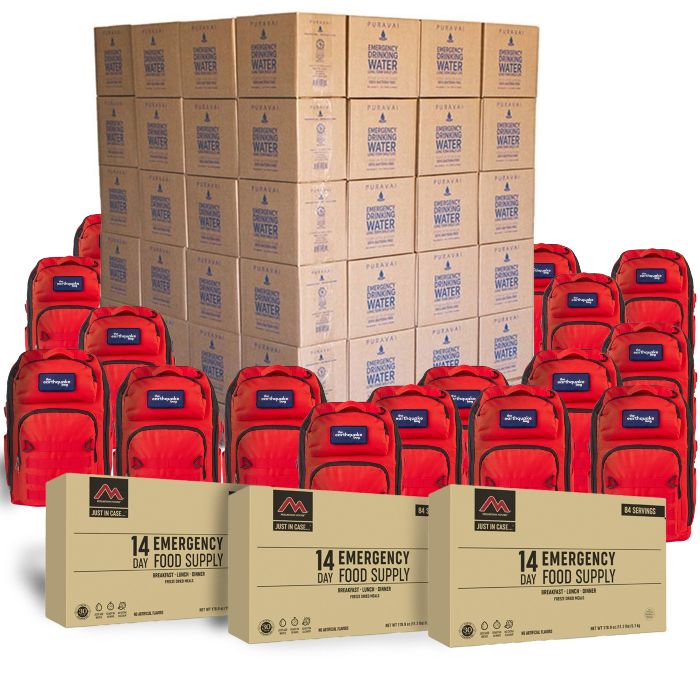 Bulk Orders
What if an emergency event strands your employees at work for hours, or even days? What if this very event deprives your facility of running water, flushing toilets, gas heat and electricity? Ethos can offer competitive pricing on essentials like food, water, hygiene materials and comfort items to help you meet the needs of dozens or thousands of people.
Emergency Water
Emergency Food
Personal Care Kits
More
Get a Quote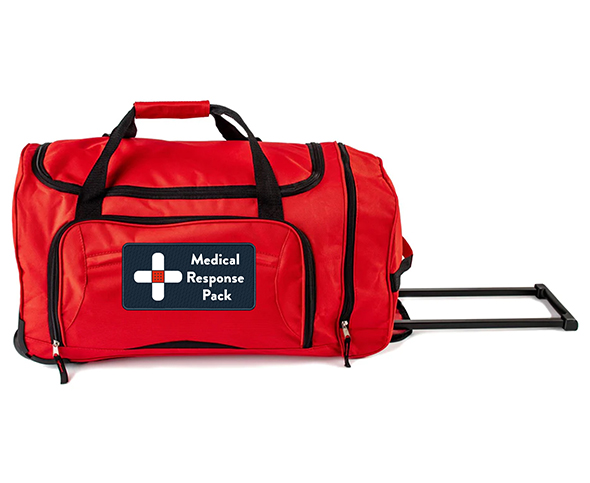 Medical Response Kits
Ethos medical response kits equip your workplace first responders with the materials they need to address both life-threatening emergencies and everyday office mishaps. Its wheeled bag makes for quick transport, and its tidy internal packaging allows for the speedy retrieval of its contents. Ethos medical response kits can be customized to meet your workplace's specifications.
Customizable
Includes medication and Stop the Bleed equipment
Wheeled bags and backpacks available
Get a Quote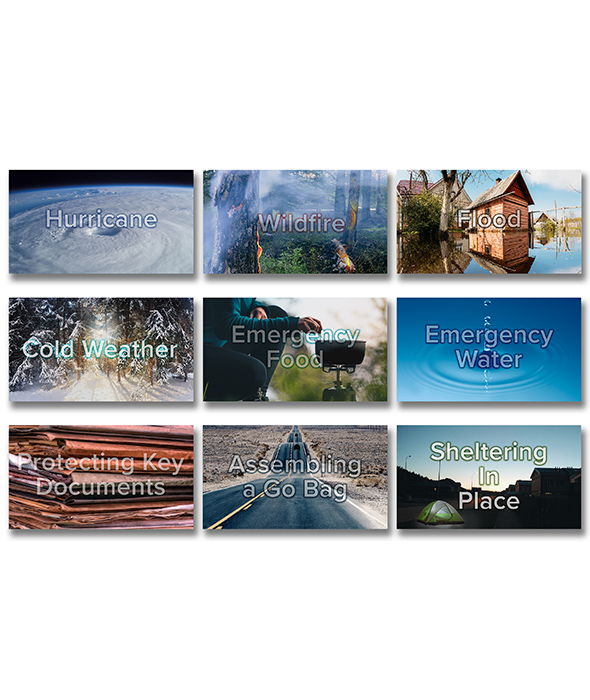 Disaster Preparedness Education
We aim to inform, encourage and empower your workforce to prepare for disasters. Ethos can reach your people around the world through a combination on live presentations, virtual seminars and original videos, all of which can be customized to match your company's topline messaging and style.
In-person presentations
Virtual seminars
LMS videos and education modules
Learn More