Talk to an expert about our complete systems and solutions.
Don't just increase your surge capacity — raise the standard of care with Ethos' scalable Patient Care Cots.
Talk to an Expert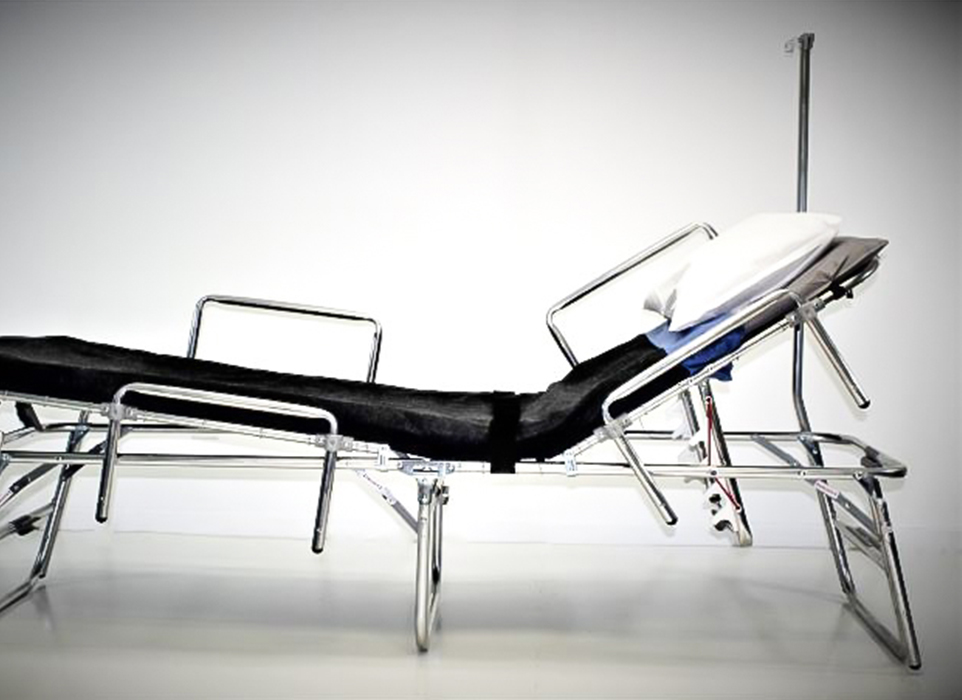 Functional NeedsCots (FNC)

#MSFNC
When surge capacity and mass care are needed for the general population, the ADA-compliant and FNSS-recommended Functional Needs Cot makes it possible to care for those in medical shelters. Available with optional side-rails and an on-board IV pole, the FNC's lightweight frame easily handles up to 450 lbs. The FNC is a great solution to mitigate the impacts of disasters by responding efficiently for increased patient care needs.
Get a Quote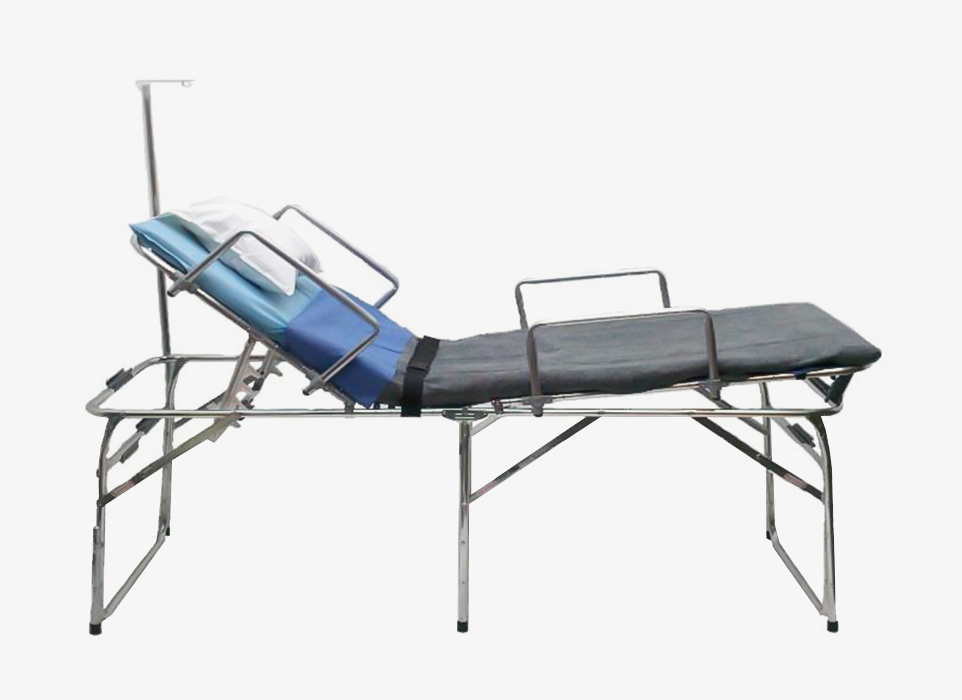 Active Patient Care Cots (APC)

#MSAPC
Oftentimes normal treatment is needed in abnormal times. Ideal for field medical hospitals and surge capacity, the Active Patient Care Cot's height enables operating procedures for intensive medical care following a disaster. The APC has a 450-lb working capacity, is ADA-compliant, and FNSS recommended, making it the perfect choice for field surgeons in challenging environments. The APC comes with side-rails and an on-board IV pole, ready for immediate patient care needs.
Download Product Guide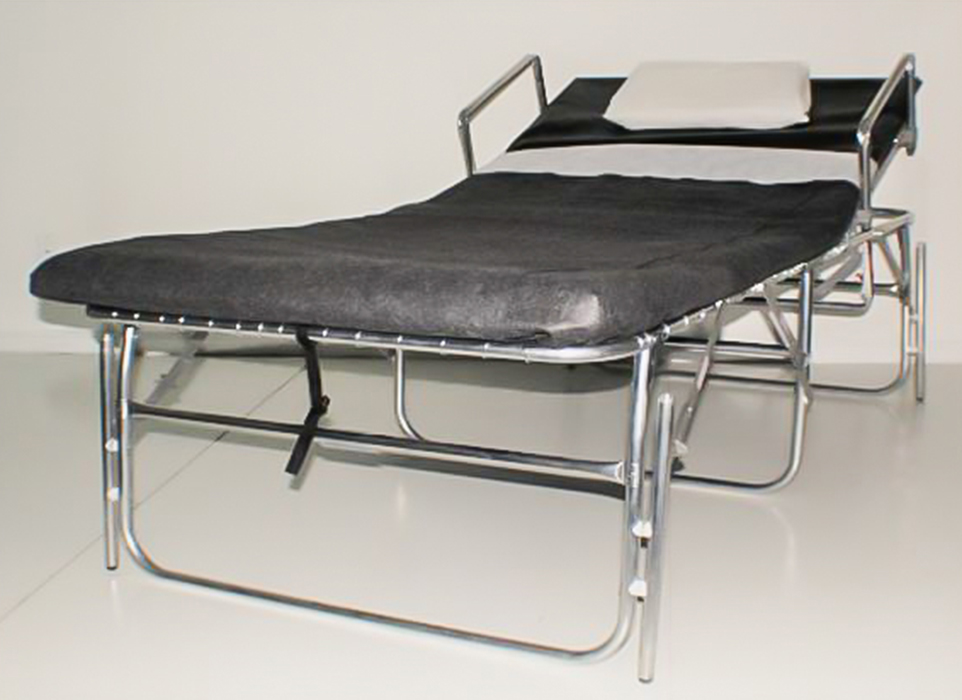 Bariatric Special Needs Cots (BSN)

#MSSNBCR
The Bariatric Special Needs cot is rated at 750-lbs and offers a larger surface area for bariatric patient care. This option is ideal for above-average size patients, pregnant women requiring enhanced comfort, and other functional support requirements. The Assistant Secretary for Preparedness and Response (ASPR) also recommends bariatric beds for transport utilization, increasing the importance of this option for field hospitals and surge capacity.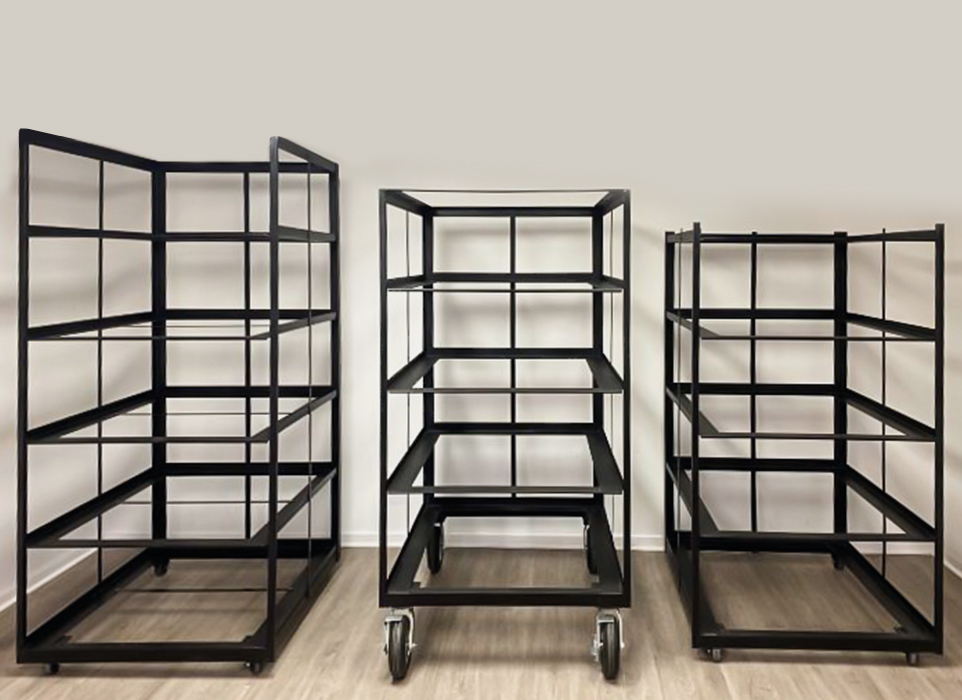 Rolling Storageand Deployment Racks
When confronted with medical surge, the ability to create a safe and efficient environment is vital to success. Ethos offers multiple storage and inventory mobilization solutions, constructed of laser cut, heavy-duty steel and finished with durable power coating. Empty rack weight averages 155-lbs and increases storage capabilities as well as rapid deployment in disasters.
Download Product Guide