Can you safely and quickly move your mobility impaired population up or down the stairs in unforeseen scenarios? Ethos can help.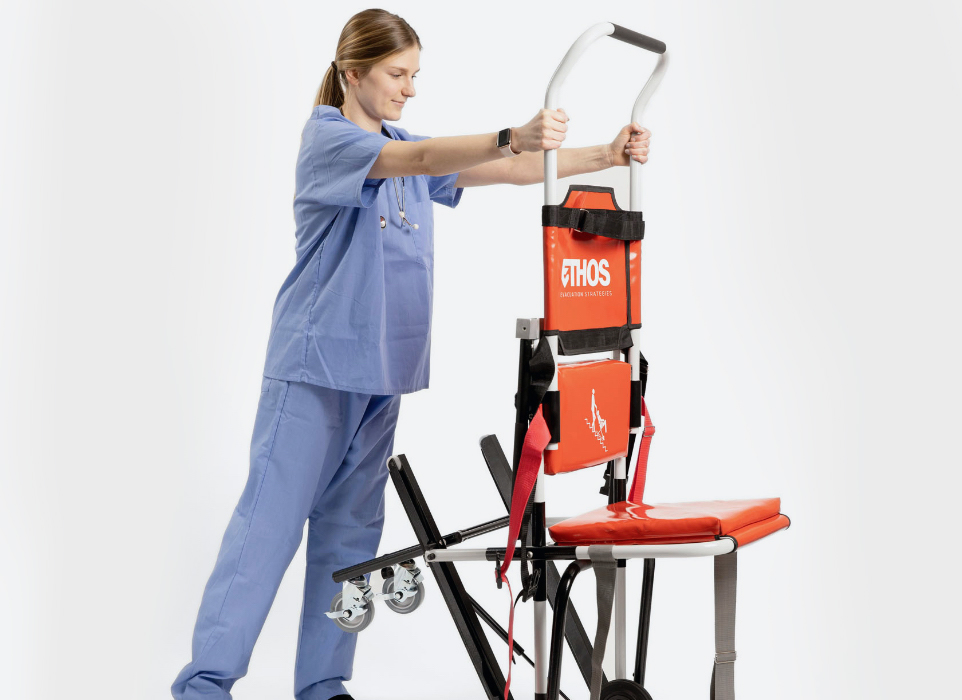 Prepare for the Unexpected

Accidents, emergencies and unforeseen events occur. From the same team who brings you Med Sled®, Ethos Preparedness has decades of experience supporting the emergency evacuation efforts for thousands of organizations and facilities around the globe. The Ethos Evacuation Chair is the latest in our innovative solutions for safe evacuation.
Lightweight: ~30lbs/~13.6kg
Great value: High quality at a budget friendly price
Compact Storage: Folding features enable compact storage for minimal footprint in hallways, closets, and stairwells
Download Product Guide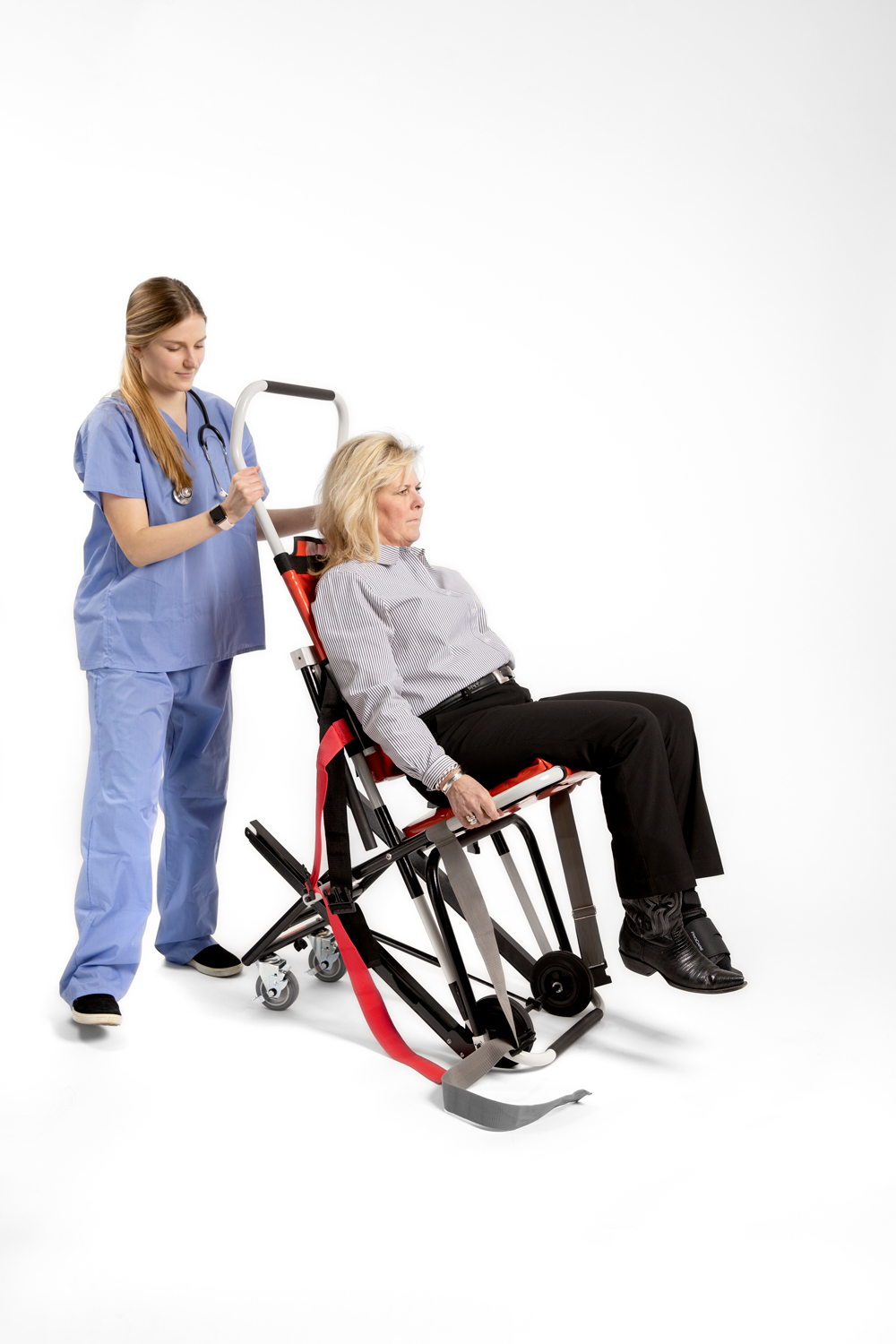 Easy-to-Use

The Ethos Evacuation Chair is an innovative stair chair that permits the secure evacuation of mobility impaired personnel from a multi-story building. This lightweight device is ideal for disaster scenarios or when it is unsafe to use an elevator.
Safety and Security: Rubberized hand grips designed for ease of use and lifting when necessary
Easy descending: Speed control tracks enable easy descending processes for operators
Talk to an expert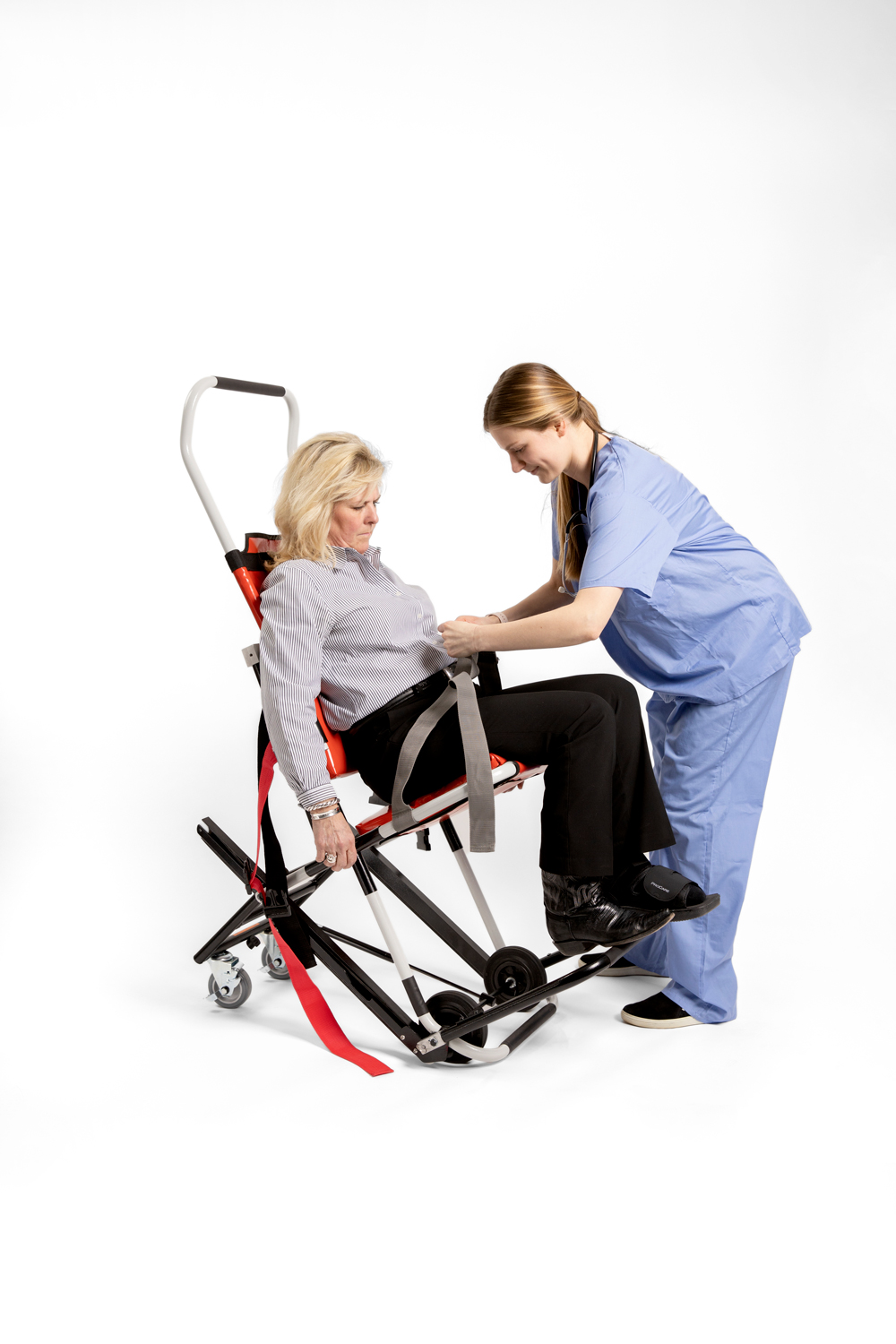 Designed with the Patient in Mind

Patient safety and security always come first, but comfort also played a vital role in the design of this chair. With four restraint straps, cushioned seating and a drop-down foot rest, non-ambulatory persons can evacuate knowing they will be comfortable and protected.
Supreme comfort + support: Rated for persons up to 400 lbs
Restraint Straps: Color-coded patient control and restraint straps for ultimate security