Your residents and their loved ones trust your facility to be evacuation ready — honor that trust with an investment in preparedness.
Talk with us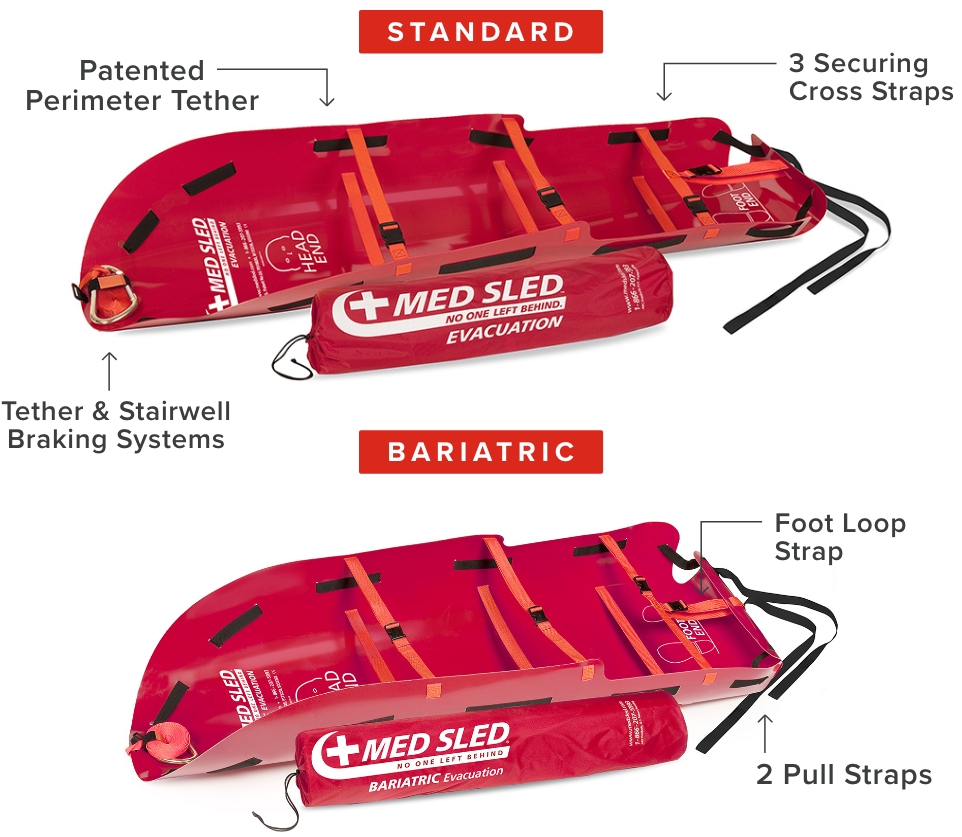 Evacuation Equipment
Preparing for all emergencies is crucial to CMS Emergency Preparedness Rule and Joint Commission compliance. A poorly prepared evacuation plan may result in a disorganized response, which could be catastrophic. Strategic evacuation plans and the right mix of equipment prepare staff, residents, and patients for the worst to ensure no one is left behind.
Rest easier knowing you have the tools to evacuate your entire facility safely, no matter what situation arises.
Standard 36" Adult Med Sled®
Bariatric 48" Adult Med Sled®
Download Catalog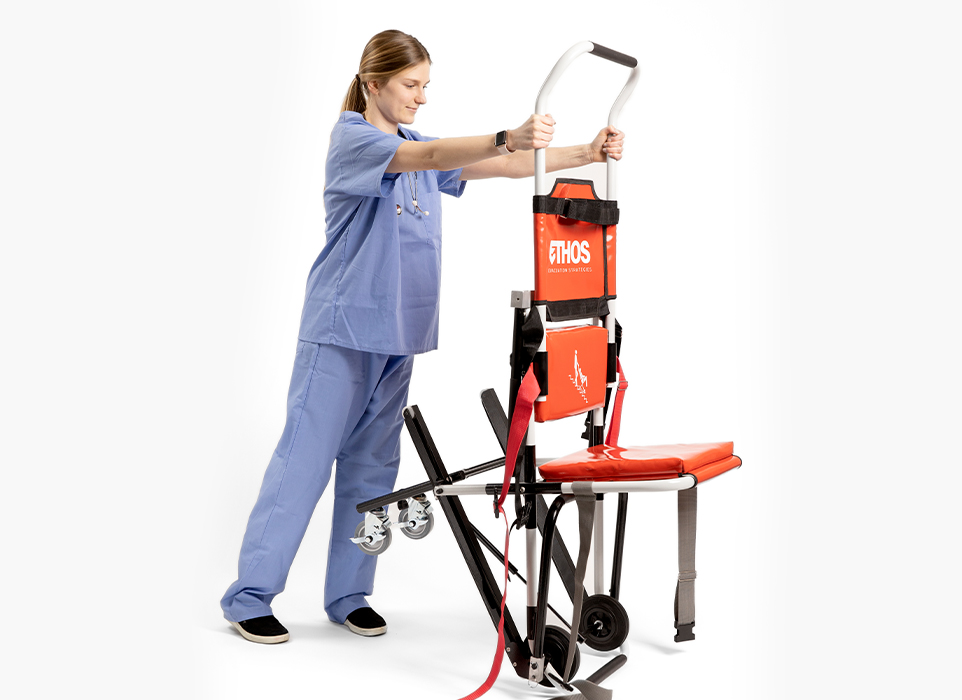 Ethos Evacuation Chair
During an emergency evacuation, your long-term care staff needs a safe, reliable tool to evacuate residents and mobility impaired personnel. The Ethos Evacuation Chair is a lightweight device designed for stair descent and is ideal for disaster scenarios when it is unsafe to use an elevator.
Lightweight: ~30lbs/~13.6kg
Heavy-duty Design: Rated for persons up to 400 lbs
Comfortable & Secure: Restraint straps, cushioned seating and a drop-down foot rest
Easy descending: Speed control tracks enable easy descending processes for operators
Discover the Ethos Evacuation Chair
Download Product Guide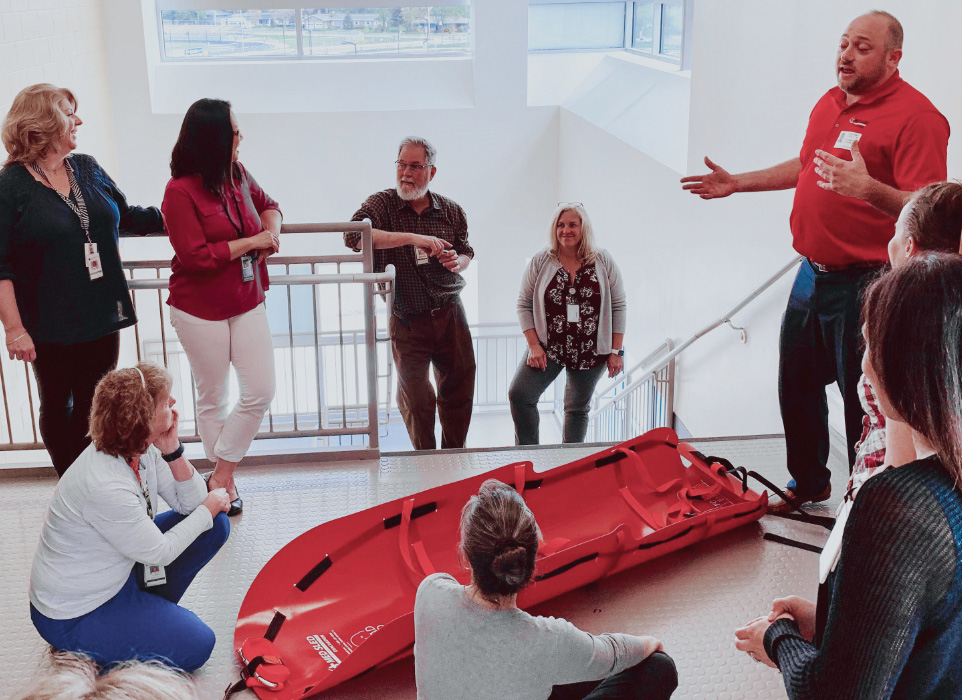 Employee Training + Engagement
Your capacity in an emergency stems directly from the resiliency of your employees. Inspire a culture of preparedness by offering your team an educational and engaging approach to assessing emergency risks and understanding how your community might be affected.
Give your team the knowledge to back the tools with clear, intuitive training and education.
On-site Staff Training + Demos
Education Events
Preparedness Videos
Virtual Training Sessions
View Long-term Care Training Resources