TRAMEDIC® INDIVIDUAL RESPONSE PACK
Trauma kits place life-saving equipment in anyone's hands so that every life that can be saved will be saved.
No one left behind.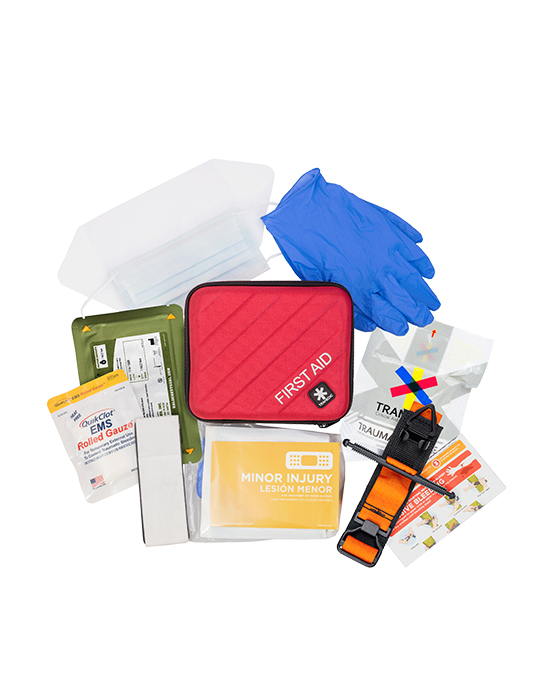 The Tramedic® Individual Response Pack is a compact kit that can easily be stored in the trunk of a car or mounted to most vehicle's sun visors. Since you don't face a catastrophe on a daily basis, the kit is small enough to fit in a medium-sized purse or backpack while leaving space for the items you carry every day. While not as substantial as the larger Tramedic® kits, this kit focuses on the three most serious injuries and provides the material needed to treat them effectively. Whether you are dealing with serious bleeding, chest injuries, or an unconscious person unable to maintain their own airway, this compact kit has you covered.
Components
1x Minor Injury Sub Kit
1x SOF® Tourniquet (Rescue Orange)
1x PR Nitrile Gloves (Size XL, Purple)
1x Tramedic® Trauma Bandage
1x Petrolatum Gauze (3″x18″)
1x Surgical Tape Board
1x Mask w/ Eye Shield
1x QuikClot® EMS Rolled Gauze (3″x48″)

Natural
Disasters

Explosive
Event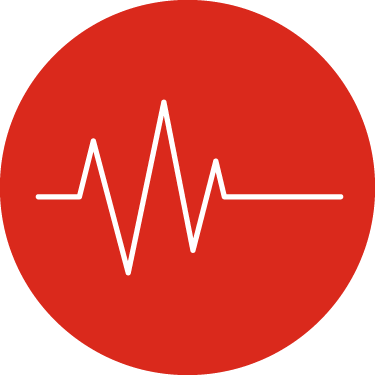 Mass
Casualty

Slip &
Fall