We created the Med Sled®, and we understand your challenges.
Whether in hospitals, long-term care facilities, schools, or corporate and industrial buildings,
Med Sled® customers believe in our mission of no one left behind.
Talk to an Expert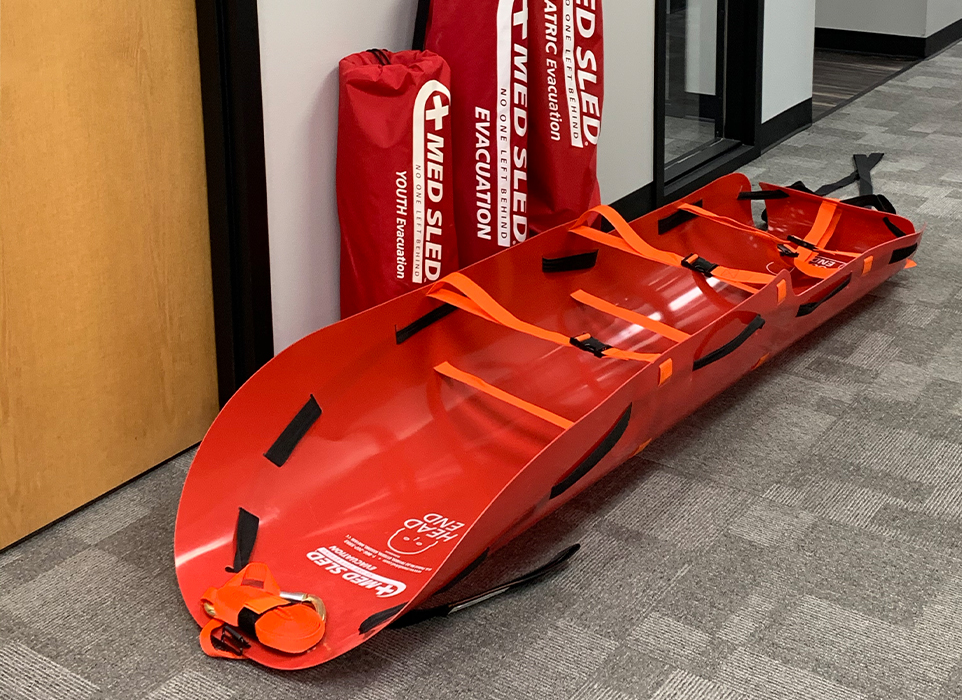 Standard Evacuation Sleds
When timing is critical, the Med Sled® evacuation sled makes it possible for anyone to evacuate a non-ambulatory individual, from single-story buildings and skyscrapers alike. Available in Youth, Standard, and Bariatric sizes, Med Sleds are deployed in over 5,000 facilities worldwide and are trusted by all of the U.S. News & World Report's Top 20 Hospitals.
Talk to an Expert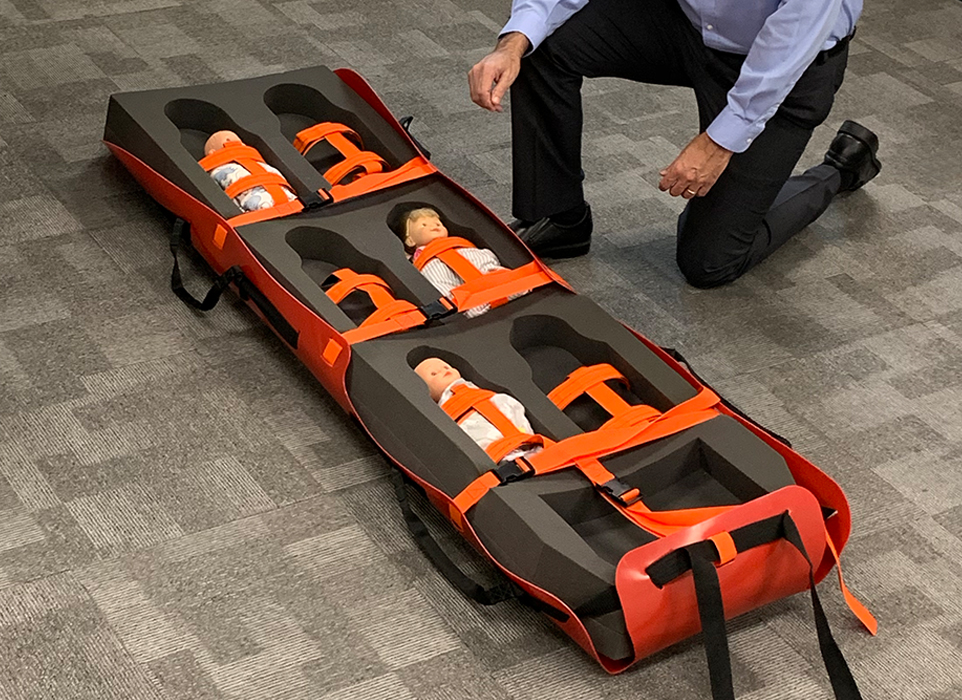 Pediatric Evacuation
Med Sled® pediatric evacuation systems provide a safe and comfortable solution for evacuating your most delicate patients. Our pediatric inserts are sized to evacuate multiple infants or toddlers at a time, eliminating the need to carry every child. This equipment is fully assembled and ready for immediate use in worst case scenarios.
Talk to an Expert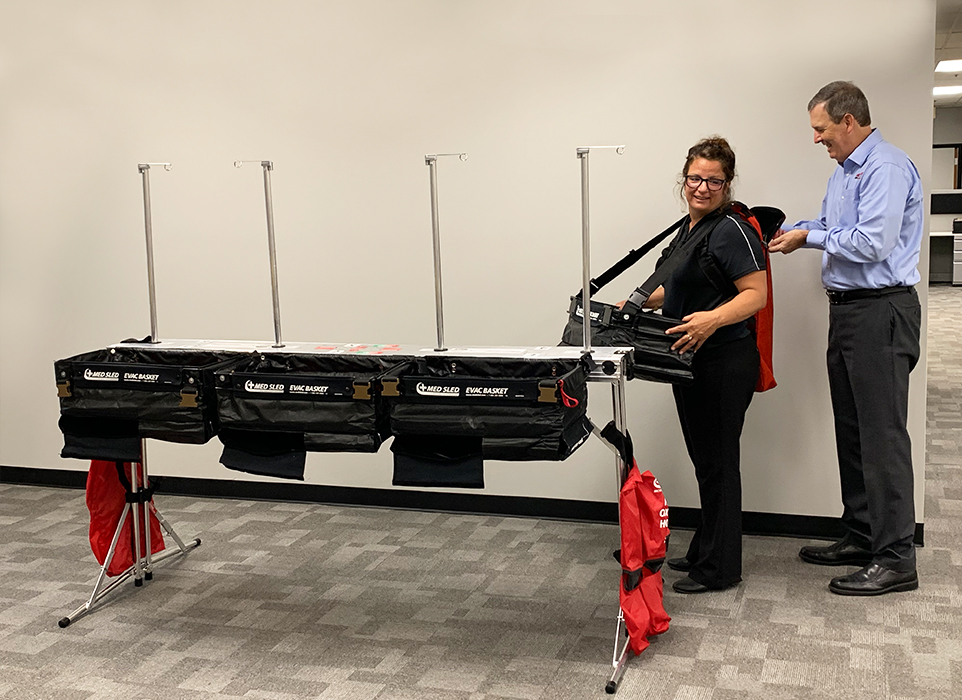 NICU Evacuation
The Med Sled® evacuation basket and rack system utilizes innovative technology for evacuation of high risk NICU infants requiring safe, secure and hands-free carrying. This expert-designed, globally-preferred NICU evacuation system allows for high frequency ventilation and medical attention in time-sensitive emergencies.
Talk to an Expert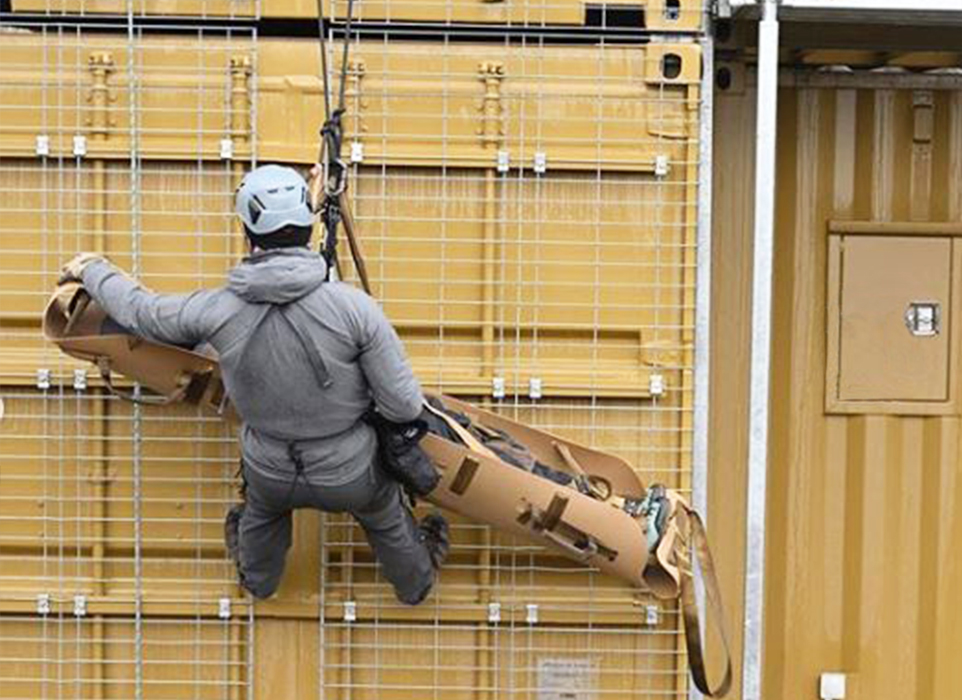 Specialty Evacuation
Extricating, hoisting, and transporting is where Med Sled® thrives.
Our specialty evacuation sleds are constantly evolving to meet the needs of first responders, military, and rescue specialists worldwide. From tactical quick drag rescue to decon/hazmat needs and confined space, high-angle extrication, this product line has what you need no matter where you find yourself in a tight situation.
Talk to an Expert
Let us help you create a customized plan that's right for you.