Med Sled® Evacuation Signs
When timing is critical and an evacuation is made more difficult because of a power failure, photo luminescent signs deliver a consistent and immediate illumination. These signs do not require batteries or maintenance and are pre-drilled for mounting hardware.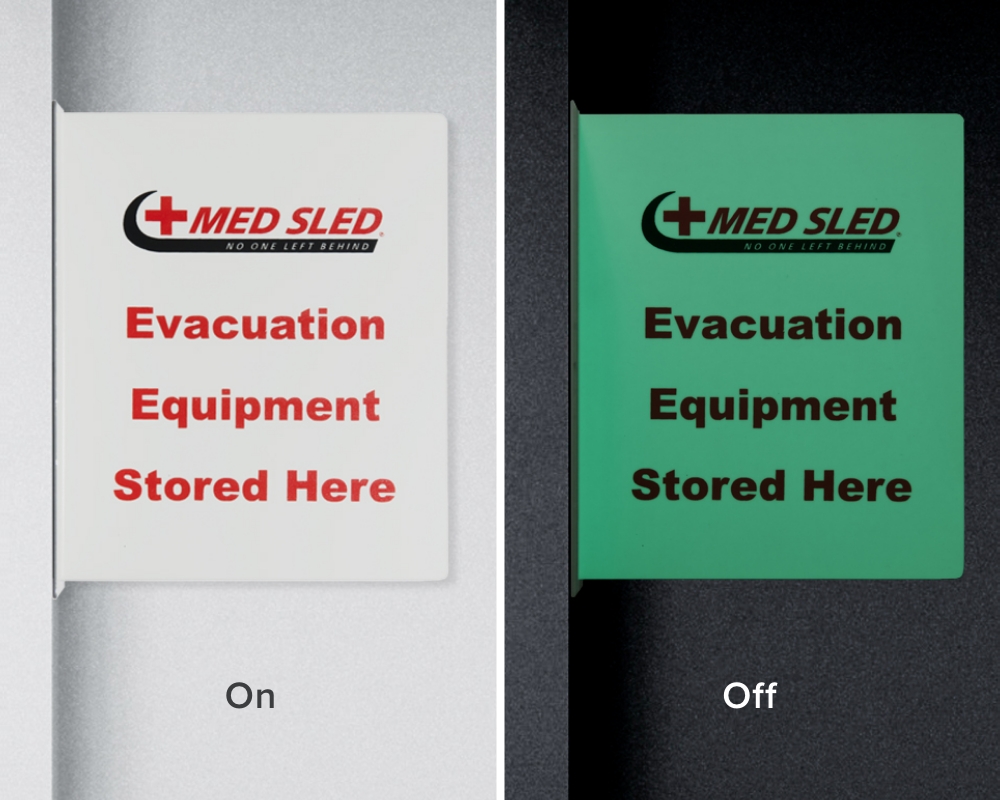 Double-sided Flag Mount Sign
#MSSH2
Can be used in hallway designating evacuation equipment storage location. The flag mount allows for easy viewing from either end of a hallway.
Get a Quote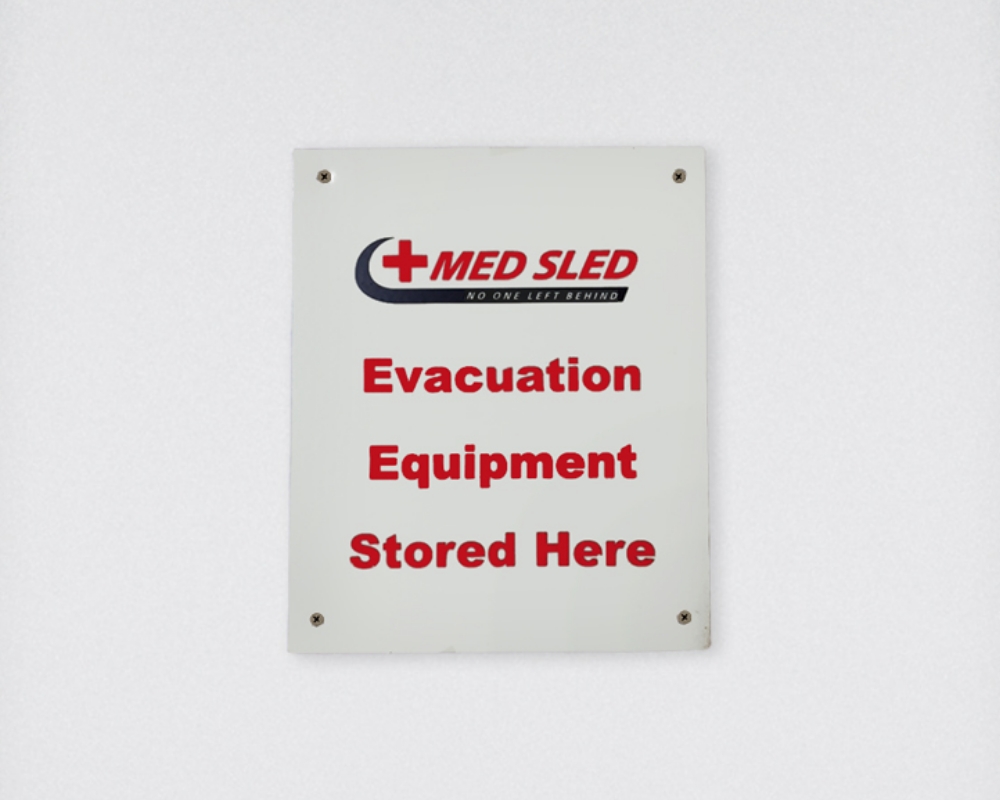 Single-sided Flush Mount Sign
#MSSH1
Designed to put inside a storage area to aid personnel in quickly locating Med Sleds®, especially in a dark large closet or storage room.
Get a Quote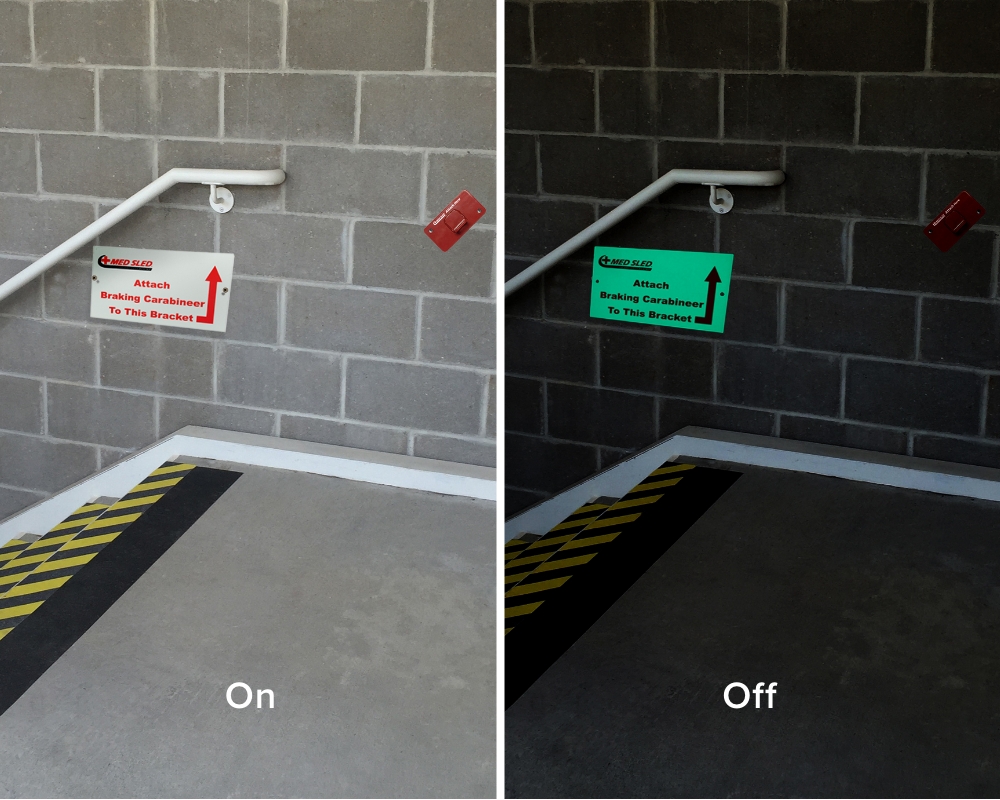 Flush Mount Stairwell Connection Signs
#MSSC1
Designed to position directly under the handrail arrow pointing to the bracket, still visible from above.
Get a Quote