Blue Can Pure Water
The only emergency water with a lab certified 50-Year shelf life making it the most cost effective drinking water for storage available.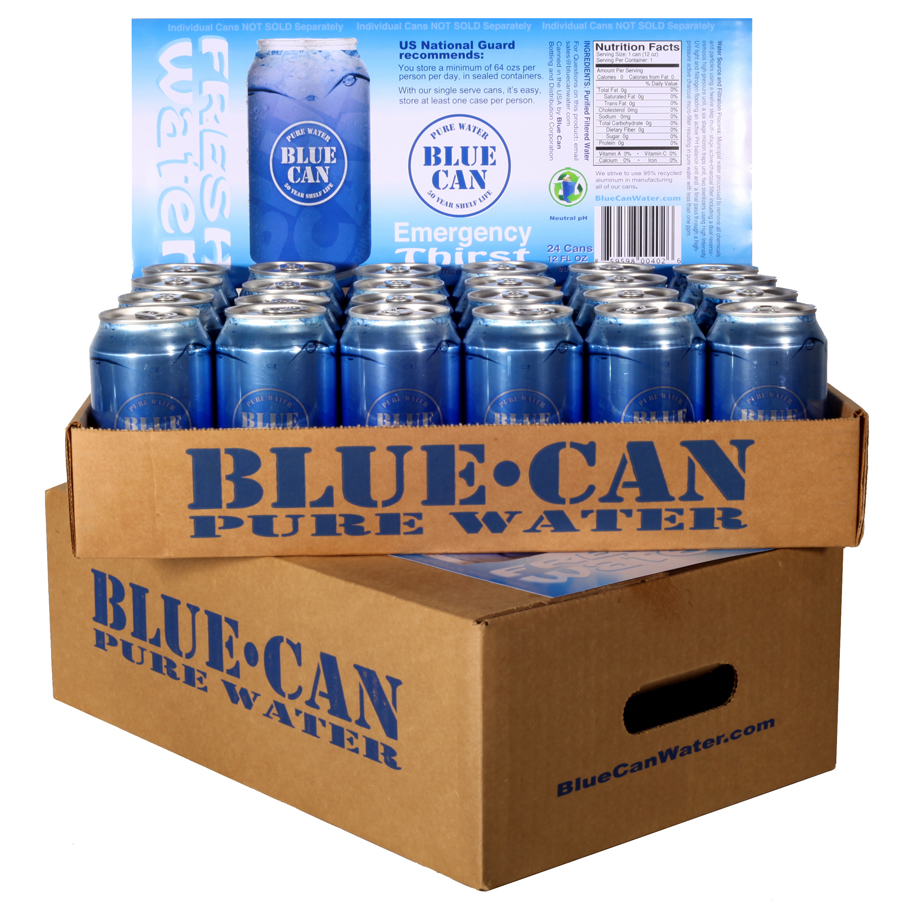 Canned Drinking Water for Emergency Situations
Be ready for emergencies such as hurricanes and earthquakes with Blue Can Pure Water. Thanks to its 50-year shelf life, the premium water is ideal for disaster preparation for Hospitals, Businesses, Government Agencies, Industrial worksites, or any other facility that requires a contingency plan for water disruption.
Features
50-Year Shelf Life
No more rotating stock
Stays fresh in heat
Pallets can be double stacked
Hermetically sealed
Pressurized cans
BPA-free
Outstanding Taste
Get a Quote
---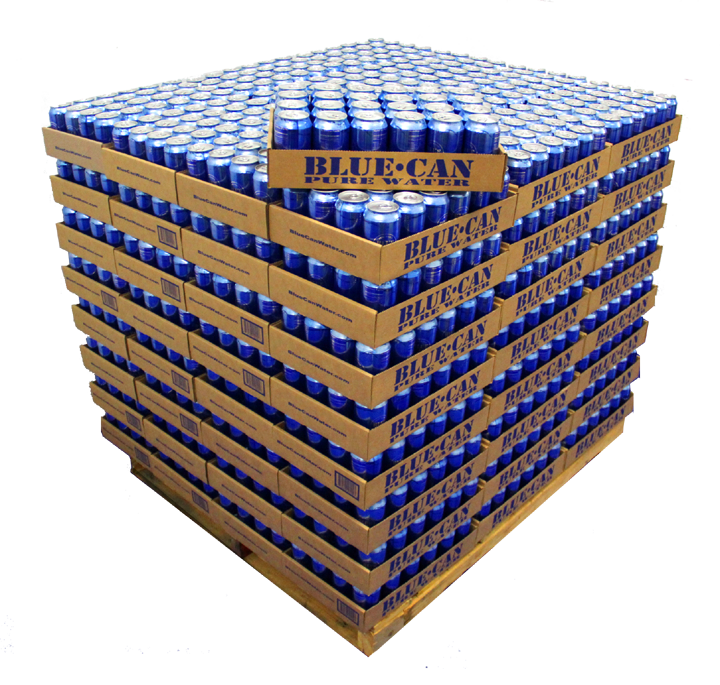 Specifications
Available in 12 oz or 32 oz aluminum cans
Storage temperature: 33 to 150 degrees F
Case (12 oz): 24 cans, 2.25 gallons
Case (32 oz): 9 cans, 2.25 gallons
Pallet (12 oz): 100 cases, 2,400 individual cans, 225 gallons
Pallet (32 oz): 100 cases, 900 individual cans, 225 gallons
Purified and commercially sterile drinking water – reverse osmosis and ozonation/UV light