Making the world a safer place.
Over the last few weeks we shared a personal natural disaster experience that shed light on the importance of longer-term projects in rebuilding a community long past when the media leaves the scene.
In the wake of 2020, a year marked by several significant events from the global pandemic to a record wildfire season, we've been more focused than ever on our mission to make the world a safer place. A big part of that is offering customizable emergency kits and supplies, but you may not have known about our commitment to donate a portion of proceeds from every Redfora sale to charity or directly to those in need through our charitable arm, Ethos Relief. Since inception, Ethos Relief has donated over $160,000.
A celebrated and core Ethos Relief partner for the past few years has been All Hands & Hearts. Put simply in a guest blog from Dani Greenwald, their mission is to rebuild communities hit by natural disasters to be more resilient, projects that usually take years of hard work. Their efforts are worldwide; stretching from the mountains of Nepal to communities hit by hurricanes in the Bahamas and closer to home in COVID-stricken areas of Los Angeles. If you're looking for an idea of their dedication, consider that they just now ended their project in Houston rebuilding from Hurricane Harvey, 3.5 years after they arrived on the scene.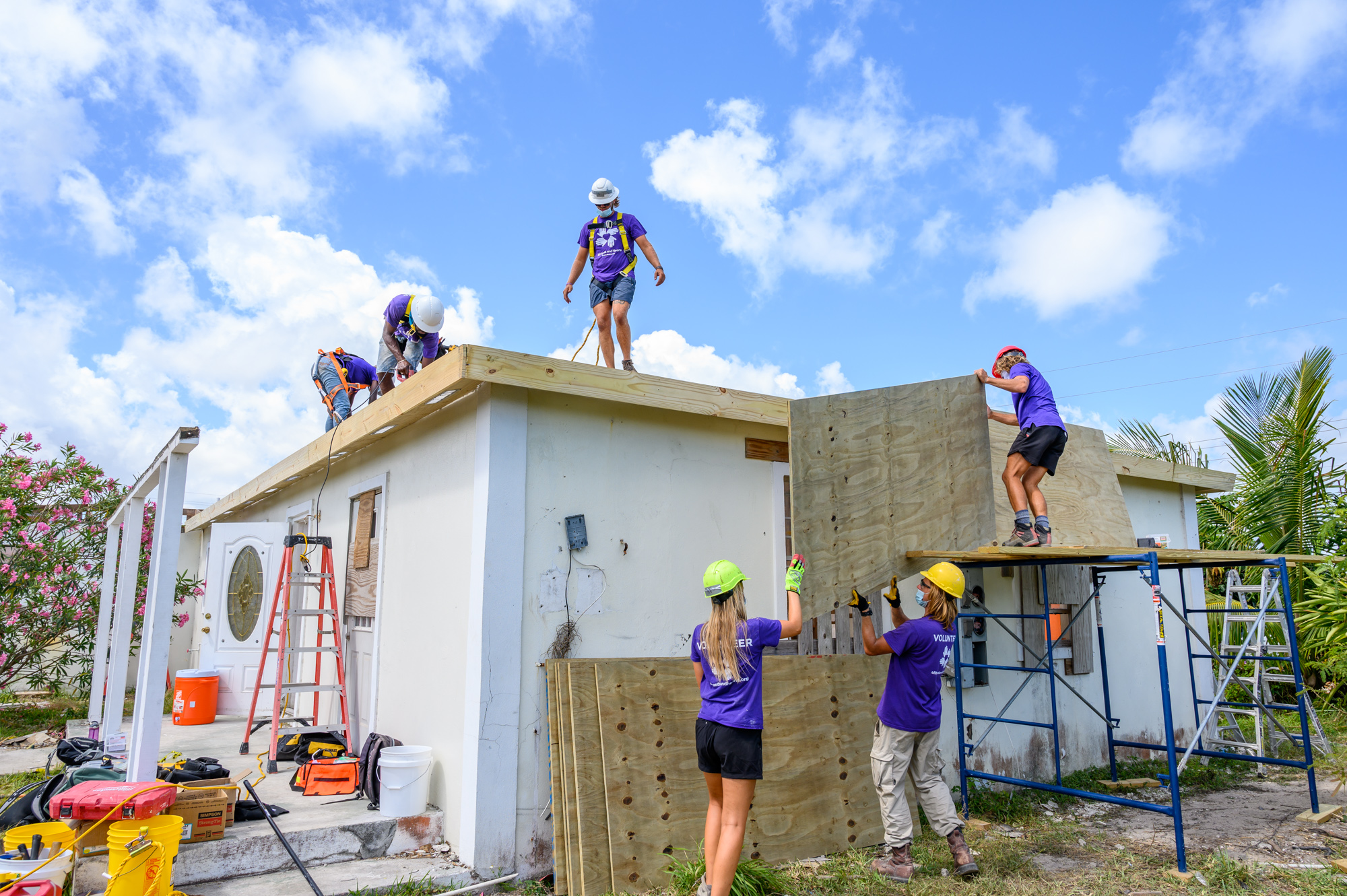 All Hands & Hearts volunteers re-building homes years after hurricanes destroyed or severely damaged them.
With a top rating from Charity Navigator, 95 cents of every dollar donated to All Hands and Hearts goes directly to those in need, a difficult accomplishment that inspired our team at Ethos and deserves recognition. With a shared mission in mind, we are proud to announce today that we have joined the Resilient Response Pledge, a Good360 initiative.
With this pledge and great partners on board, we are committing to our customers and the communities we serve that we understand the dynamic between disaster preparedness, disaster response, and rebuilding in a way that drives resilience. When you make a purchase from Redfora, you can rest assured that we:
Are proactive and plan before disaster strikes.

Deliver what a community

actually

needs.

Support recovering communities over the long-term.

Focus

on resilience, building stronger communities better able to withstand future disasters.

Demonstrate transparenc

y

and accountability in our donations and efforts.

Uphold and share best practices of thoughtful giving in the wake of disasters.
Whether we are donating to the Coweta Community Fund to make sure tornado victims can guide the discussion on what they need to get back on their feet or supplying sanitizer sets to All Hands and Hearts volunteers on the ground in the Bahamas so rebuilding efforts can continue during the pandemic, we look forward to making sure every dollar we donate can make the biggest impact possible and appreciate the support of our customers who trust us to help make the world a safer place together!